Railways to not conduct IRMS exam this year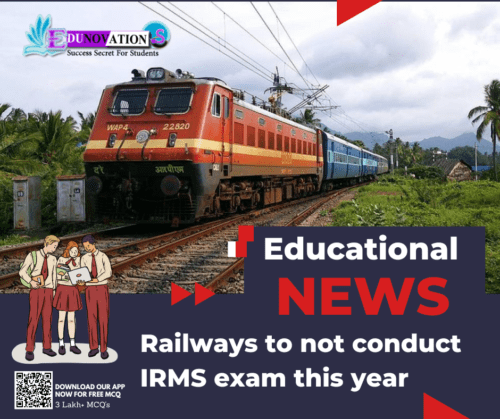 The Indian Railway Management Service or IRMS exam officers will now be selected through the Civil Services Examination, according to a statement released today by the Ministry of Railways for the current year. The Union Public Service Commission (UPSC) administers the Civil Services examination.
This contradicts a previous order that stated the UPSC would conduct an IRMS examination specifically designed for recruitment to the service beginning in 2023.
In a statement, it stated, "Ministry of Railways, in consultation with UPSC and DoPT, has decided that recruitment to Indian Railway Management Service (IRMS) will be done through the Civil Services Examination to be conducted by UPSC for the year 2023."
Sources indicate that the ministry likely caved in under pressure from officers from non-engineering cadres, despite the ministry's secrecy regarding the reasons behind the decision.
Students with an engineering or business background who planned to take the Civil Services Examination saw the IRMS Examination as an additional opportunity that was only available to them.
For Educational News Click here
For Educational Notes Click here
For Previous year question paper Click here
For 3lakh+ free mcq questions with answers download the Edunovations app today