ISRO VSSC Recruitment 2023: Apply for Technician Posts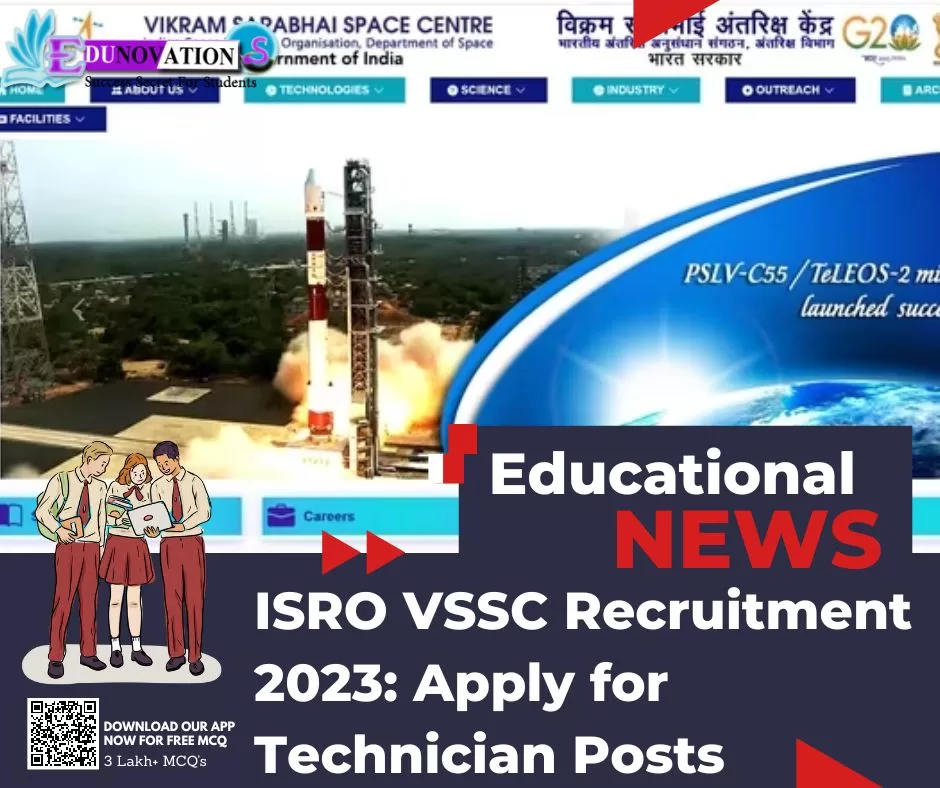 ISRO VSSC Recruitment 2023: The Vikram Sarabhai Space Centre (VSSC) of the Indian Space Research Organization (ISRO) has announced 49 job openings for the positions of Technician-A, Draughtsman-B, and Radiographer-A. The application procedure will begin on May 4th, and the deadline for submitting the application form is May 18th. Aspiring candidates can apply online by visiting the official website at www.vssc.gov.in.
ISRO VSSC Recruitment 2023: Vacancy details
The purpose of this recruitment campaign is to fill a total of 49 job openings, out of which 43 positions are designated for Technician-A, 5 positions for Draughtsman-B, and 1 position for Radiographer-A.
ISRO VSSC Recruitment 2023: Know how to apply
Individuals who are interested in applying for these job opportunities can complete the application process by submitting their application online via the official website, www.vssc.gov.in, from May 4th to May 18th. The complete job advertisement will be available on the official website.
For Educational News Click here
For Educational Notes Click here
For Previous year question paper Click here
For 3lakh+ free mcq questions with answers download the Edunovations app today