AIBE XVII (17) result 2023 by next week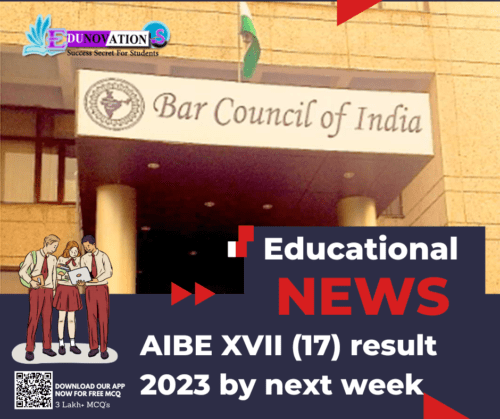 All India Bar Examination XVII (17) results for 2023 will be released by the Bar Council of India (BCI) by next week. The qualifying certificate for those who took the AIBE 17 exam 2023 on February 5 can be downloaded from the official website, allindiabarexamination.com.
Candidates had until February 20 to make objections to the AIBE 17 answer key 2023, which was released simultaneously. The council had previously said that it would announce AIBE results after February 20, but it hasn't officially said when AIBE results will be announced in 2023.
There is currently no set date. The official told Careers360 that the AIBE 17 result should be available on the official website by next week. "The last date of All India Bar exam held on October 31, 2021 until April 2023, by which time, the result of the next AIBE is likely to be declared, is hereby exempted from being counted as a necessary time from the date of enrollment as an advocate for clearing AIBE," the BCI stated in a notice dated December 30, 2022
To download the scorecard after it has been declared, candidates will need to enter their registration information into the AIBE login window. A petition on AIBE-related issues was heard by the Supreme Court on February 10, five days after the exam. However, the highest court upheld BCI's authority. Candidates who pass the exam will receive a Certificate of Practice (COP) from the BCI. Candidates from the general category need to pass the AIBE exam with a minimum score of 40%, while candidates from the SC and ST categories need to score 35%.
For Educational News Click here
For Educational Notes Click here
For Previous year question paper Click here
For 3lakh+ free mcq questions with answers download the Edunovations app today