UPSC Civil Services 2023: 1105 vacancies notified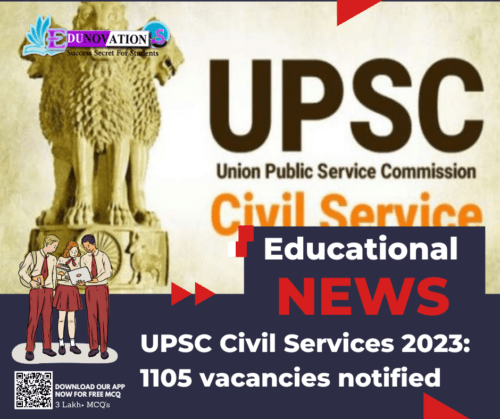 The UPSC Civil Services 2023 exam notification was made public today by the Union Public Service Commission (UPSC). The commission has announced 1105 open positions this year, the most in the past seven years. The commission advertised 1209 positions in 2016, after which the number of open positions continued to decrease until the previous year.
The UPSC had an earlier application form for 861 vacancies in 2021. After adding 150 vacancies for the Indian Railway Management Service (IRMS), Group "A," the number of vacancies increased to 1011.
According to the announcement, the government had decided to use the Civil Services Examination in 2022 to hire 150 people for the Indian Railway Management Service (IRMS), Group "A." As a result, the Government's Department of Personnel & Training has issued a notification that the IRMS, Group "A" will be included on the list of Services that will be recruited through the Civil Services Examination in 2022.
It should be noted that the government has decided to use the engineering services exam to administer IRMS instead of removing it from the civil service in 2019. Consequently, there were 150-200 fewer open positions.
The government's decision to conduct IRMS through Civil Services in 2022 has resulted in a record number of vacant positions. The UPSC administers the civil services exam to fill key government positions in the Indian Administrative Services (IAS),
Police Service (IPS), Indian Foreign Service (IFS), and Indian Revenue Services (IRS), among others. These positions include group A and B officers. There are three stages to the exam: a preliminary, a main, and a personality test.
For Educational News Click here
For Educational Notes Click here
For Previous year question paper Click here
For 3lakh+ free mcq questions with answers download the Edunovations app today