IIIT Delhi Invites Applications for MTech, PhD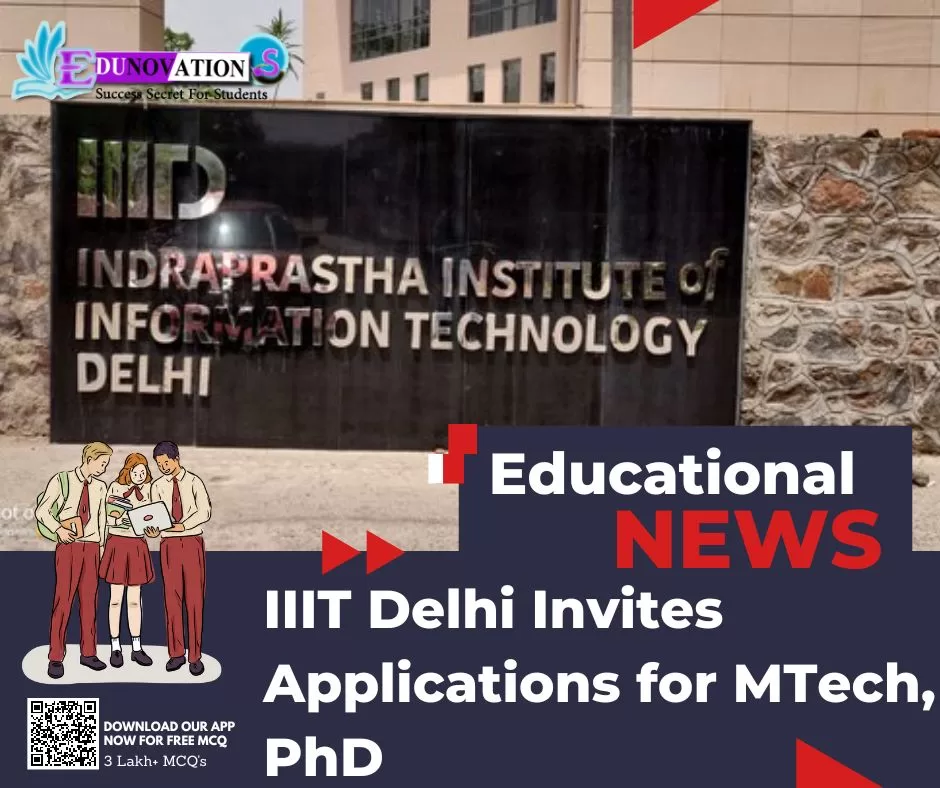 IIIT Delhi: Online applications are currently being accepted by the Indraprastha Institute of Information Technology Delhi (IIIT-Delhi) for the 2023 MTech and Ph.D. programs. Interested individuals can submit their applications before the deadline of April 23 for MTech courses and April 16 for Ph.D. admissions.
As per an official statement, IIIT-Delhi's Ph.D. program aims to enable students to be a part of the worldwide research community and make contributions to top-notch universities and research organizations globally. The program is designed based on the most excellent models implemented in leading universities worldwide. Furthermore, IIIT-Delhi offers a collaborative Ph.D. program with selected partner institutions worldwide and a sponsored full-time Ph.D. program for individuals employed in the industry, apart from the regular program.
The institute provides a range of MTech programs in different fields. These include CSE with a focus on specializations such as Artificial Intelligence, Data Engineering, Information Security, and Mobile Computing. Additionally, ECE offers specializations in Communication & Signal Processing, VLSI & Embedded Systems, and Computational Biology.
According to the institute, as each field is becoming more complex, the industry requires a more specialized workforce. Therefore, to meet the industry's demands, the institute believes in offering specializations within the M. Tech program for CSE and ECE. The institute allows students to pursue either a regular M.Tech or an M.Tech with a specialization.
For Educational News Click here
For Educational Notes Click here
For Previous year question paper Click here
For 3lakh+ free mcq questions with answers download the Edunovations app today